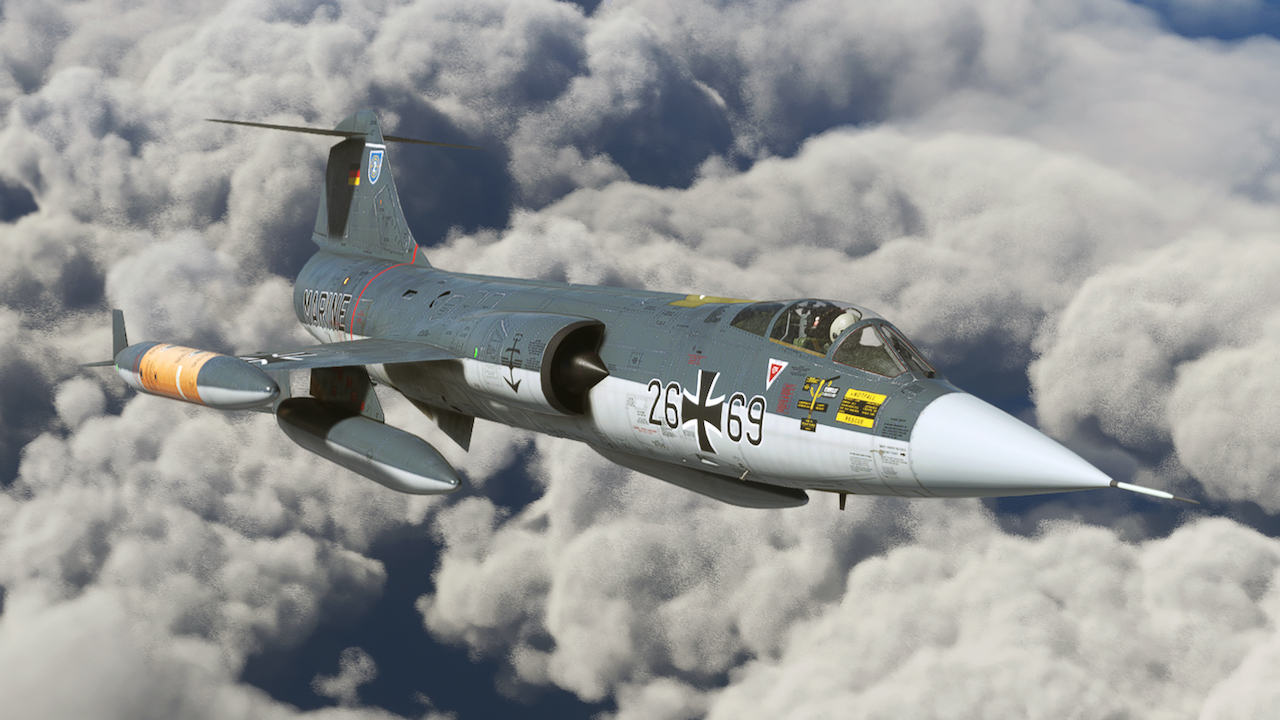 Info
Warning: This aircraft conflicts with Red Wing Simulations L-1049 Super-Constellation aircraft (causes weird smoke effects on Starfighter), only use either this aircraft or the L-1049 Super-Constellation.

Note: To open the kneeboard, click on the harness/quick release box slot on the left side of the cockpit underneath the throttle.

Note: To launch the radar, run "simskunkworks-aircraft-frf104g/html_ui/Pages/VCockpit/Instruments/NavSystems/SSW/WebSimMSFS.icon.exe".