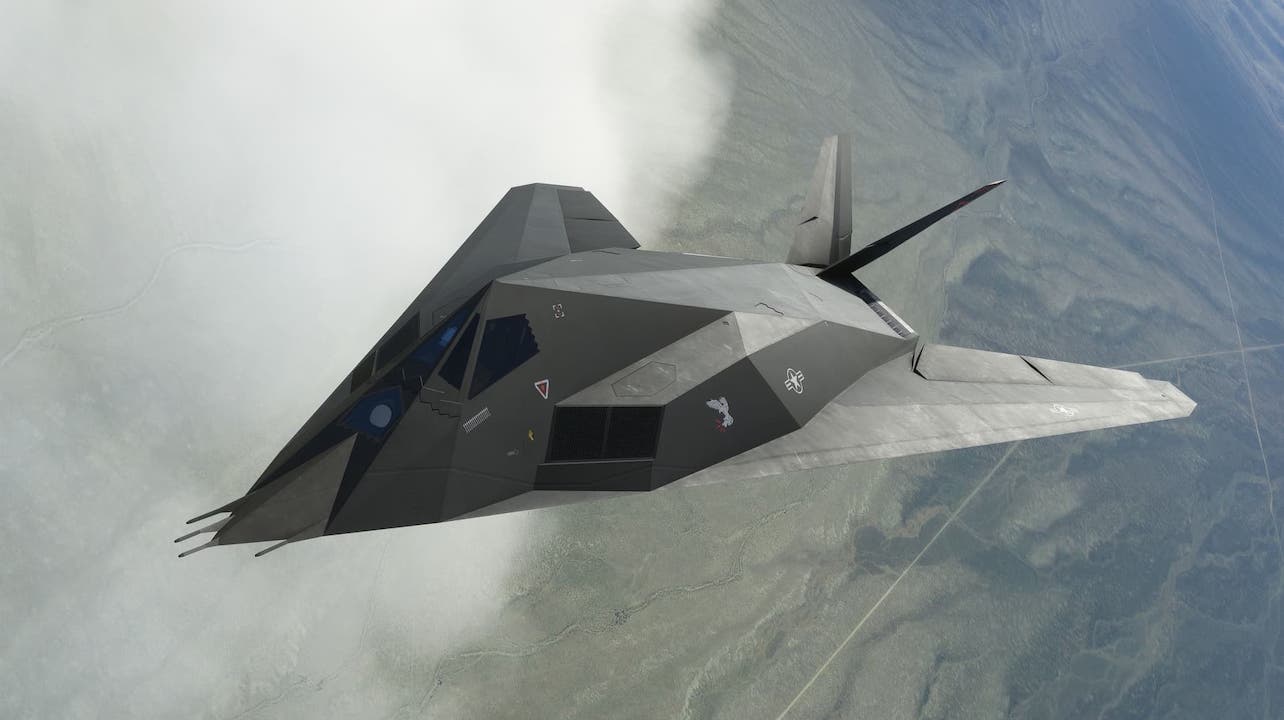 Changelog
v1.1.0:
– Added:
– IRADS Screen
– Elevons droop on ground with no hydualic pressure
– Interior Window tint can be turned off
– Improved:
– Drag Chute can now be deployed with the \"deploy water rudder\" keybind
– Adjusted Ground effect amount (slight increase)
– Adjusted Stall and high AOA characteristics. Will flip less readily. But still possible at very high AOA's > 19
– Fixed:
– If you are not flying the F-117, other F-117 will no longer have the left bombbay stuck open
– Other F-117 now have sounds in mulitplayer
– Caging backup attitude indicator caused plane to flip
– Emergency Gear handle works again

Description
The F-117A is an American single seat, twin engine stealth attack aircraft. It first flew in 1981 and was placed into service in 1983. It was official retired in 2008 but has since been seen fiying as a training aircraft. In total 64 F-117 were built.
Features:
• High Resolution PBR textures and material inside and out
• Detailed animations both inside and out including:
• Blow-in doors
• Aerial refuelling door
• Canopy
• Glare shields
• Bomb bay doors, trapeze and payload
• APU doors
• Tailhook
• Parachute
• Antenna
• Chocks and ladder
• Radar Cross Section monitoring (RCS) system
• Fully adjustable cockpit lighting
• Custom flight model based on F-117A flight manual charts. High approach speeds, high AOA departures, and normal flight envelope all simulated
• Accurate fuel system
• Simulated effect of antenna positions on communication equipment
• Custom Mach Hold simulation
• Custom Drag Chute simulation
• Fully implemented icing system
• Hidedable RCS enhancers and beacon lights
• Easy to use paint system, only single file needed to make most F-117A paint schemes, with 9 already included (PC Only)