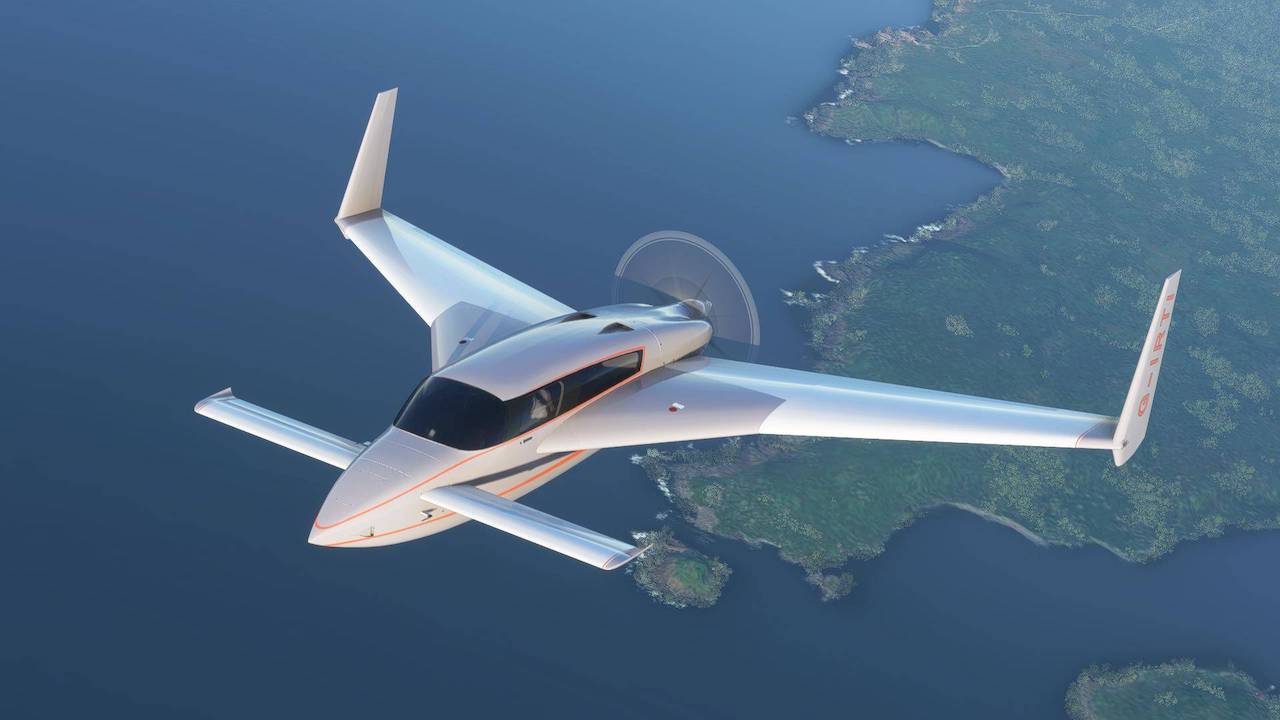 Info
Note: If you don't hear any sound effects on this aircraft, make sure you have the default Asobo Studio EXTRA 330LT installed (The Velocity XL uses sound effects from this aircraft).
Changelog
v0.1.2:
– New Features:
– Complete environmental control system with sounds, up to current Black Square standards. See the "Environmental Control System" section of this manual for more details.
– This aircraft now incorporates Black Square's advanced turbocharger simulation technology. Experience the challenges of turbocharger operation, and don't worry about adjusting your mixture control until you reach critical altitude. See the "Turbocharger Operation" section of this manual for more details.
– Working windshield defroster integrated into the environmental control system. See the "Environmental Control System" section of this manual for more details.
– The door seal system now actually functions to reduce wind noise in flight when activated. Wind noise is also further reduced at high true airspeed operation due to the effects of the new persistent indicated airspeed variable calculation. For more information on this system, see the "Door Seal System" section of this manual.
– Audible engine cooling sounds. The ticking sound an engine makes after shutdown while it cools and contracts can be used to roughly estimate when temperatures are high enough in the engine cowling to vaporize fuel and contribute to vapor lock.
– Engine and wind sounds have been added to the interior when the cockpit doors are open. Due to the limitations of the default aircraft's sound system, this solution is not perfect, but it should be more immersive than without it. Several other Black Square aircraft use this same technique to satisfying effect.
– Have you ever noticed that the wind sound in all other MSFS aircraft is erroneously based on true airspeed rather than indicated airspeed? This makes wind noise during high altitude cruise far too loud. It's likely the result of there being no persistent indicated airspeed simulation variable that is not affected by pitot-static failures. All Black Square aircraft now have wind sounds based on indicated airspeed, which makes them much more enjoyable to fly at high true airspeed.
– Many features of this aircraft are now accompanied by sounds. For instance, air blower fans, air conditioning compressor, environmental control unit, audio amplifier, radio startup static, turbochargers, gear warning, and autopilot disconnect.
– Some of the previously mentioned features were not well simulated with their corresponding circuit's state and power setting upon initial release. These have been updated to better represent the new systems.
– Bug Fixes:
– Overspeed warning variable will no longer activate at low speeds. This also caused 3rd party effects applications like FSRealistic to think the aircraft was in an overspeed condition.
– Door opening sound will no longer loop sometimes when the door is opened and closed quickly.
– Gear light test button will no longer illuminate warning lights without power.
– Adjusted EGT and CHT constants to make wide-open-throttle climbs more manageable.
– Thanks to the aircraft's new persistent airspeed code, overspeed warnings will now activate at the correct indicated airspeed.
– Autopilot engagement is now MUCH smoother, with the aircraft maintaining its present attitude unless commanded to do otherwise. The PID reset mode is set to "current aircraft state" now, which resets the integrator upon engagement.
– Aircraft thumbnails re-rendered with current aircraft capture tool for consistency.
– SU10 ground handling parameters are now in the correct section of flight_model.cfg.
– SU11 localization compatibility.
– SU12 lighting potentiometer fix.
– Operations manual updated to current Black Square standards.

Description
The Velocity is a family of home-built, high-performance, composite construction, single-engine aircraft. Notably, the Velocity has canard-style airfoils rather than a conventional main wing for lift, and counteracting tail surfaces for control and stability. The most advantageous feature of the canard design is its resistance to deep stalls and spins. On a canard aircraft, the forward wing is designed to stall prior to the main wing, thereby pitching the aircraft down and restoring
lift to the main wing.
Nearly 1,000 proud Velocity owners have assembled and fabricated parts to complete the aircraft of their dreams in a process that takes around 2,000 hours of work. The builder is rewarded with one of the highest performance piston singles on the market, and an aircraft that meets their exact specifications.
The original Velocity was designed by Danny Maher, and debuted at the 1986 Sun-N-Fun Aerospace Expo in Lakeland, Florida, USA. The modern Velocity models are the result of several redesigns by the current owners, Scott and Duane Swing.
Black Square's Velocity XL is modelled after a top-end Velocity build, with an upgraded 400HP Continental TSIO-550 fitted with dual turbochargers, giving the aircraft a critical altitude of 24,000 feet and ground speeds of over 400 MPH. With a range of over 1,600 miles and single-engine efficiency, the Velocity is a real contender when compared with small turboprop business aircraft that operate at 5-10 times the cost.