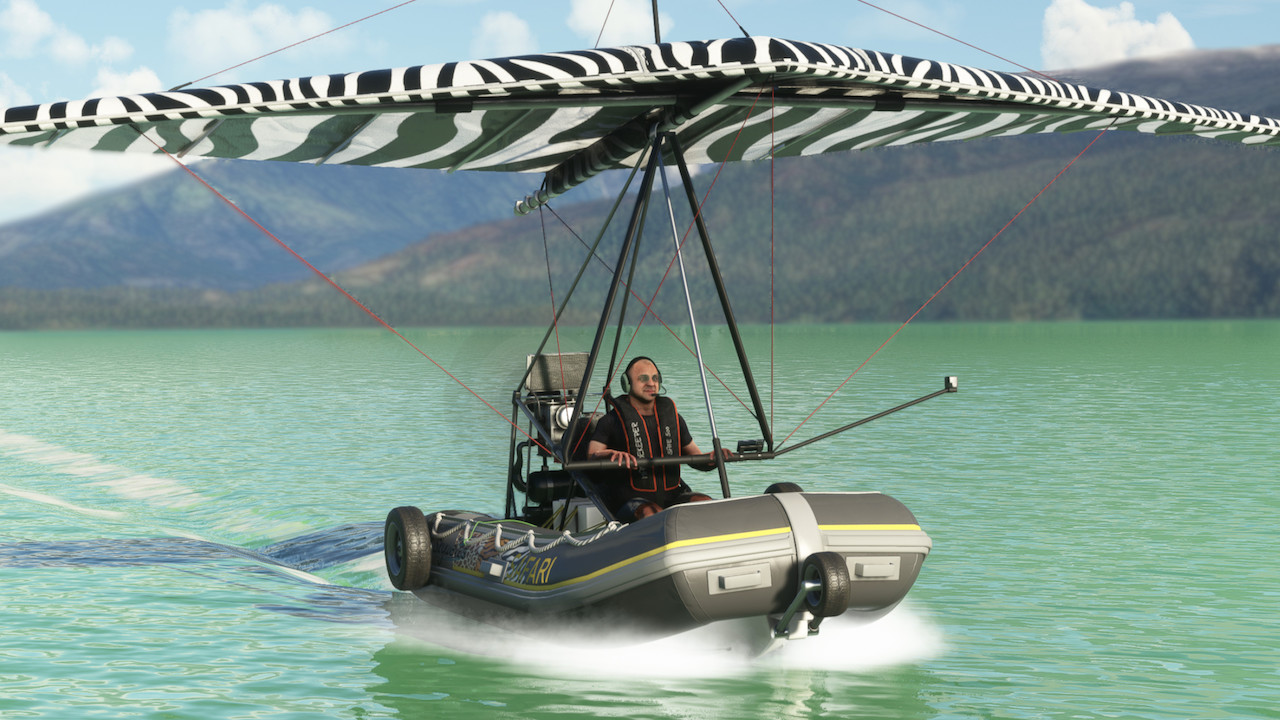 Changelog
v1.8.0:
– Fix engine troubles on Xbox and PC
– Idle: 2000 RPM
– Max take off: 6800-7000 RPM
– Cruise: 6500 RPM
– The main issues was due to the Prop lever which was not disabled
– Correct the Prop Side rotation effect
– New tire textures

Description
History:
All began in 1986 when Polaris Motors SRL, the first manufacturer of ultralight hang gliders, joined forces with Lomac, a leading manufacturer of inflatable boats, to design the Polaris Flying Inflatable Boat, which is similar to the Rigid Inflatable Boat we know today.nnThe semi-rigid boat is known for its exceptional nautical qualities and its unparalleled carrying capacity.nnThe passive safety inherent in the inflatable formula (lightness, resistance to capsizing) and the glide of the semi-rigid hull make it the ideal candidate for landing and taking off in optimal safety conditions, even in rough seas.nnAnd the formula has worked beyond all expectations, with more than 1500 units spread around the world since 1987.nnGovernments, environmental associations, special forces, private companies, yachtsmen, hotels and resorts, but above all a large majority of enthusiasts use it throughout the world.
Flight Model:
• Water comportement: It's actually hard to do something clean for take off or landing on water, it seems to don't make the airplane slower with floats. And we don't have any parameters for that.
• Water rudder and rudder: The water rudder is directly parented to the rudder so we can't delete the rudder effect during a flight.
Features:
• Full PBR high quality 4K-2K textures
• Full working cockpit
• FPS friendly
• 4 liveries
• Flex wings