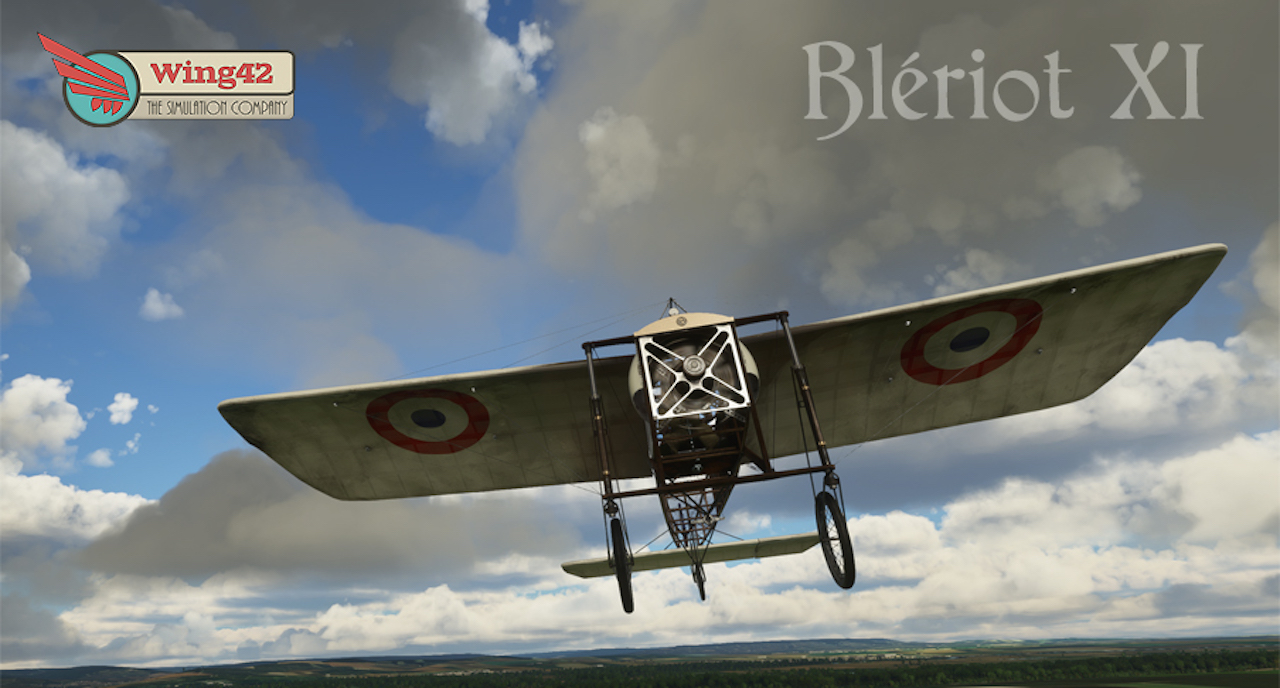 Info
Note: This aircraft was incorrectly labeled as version 1.2.0 by us, we have corrected it to 1.0.3.
Description
It is the year 1909, only six years after the brothers Wright performed the first motorized flight, when Louis Blériot achieved a breakthrough with his 11th attempt of designing a functional flying machine. The Blériot XI was a marvel of technology and the first succesfful monoplane design, featuring many elements that are still in use to today. The Blériot XI won awards, set records and was flown all around the world by the first aviators.
With this addon, Wing42 brings this iconic aircraft to life for Microsoft Flight Simulator, so you can relive the great moments and dangers of aviation in the 1910s. The Wing42 Blériot XI features two variants depicting prominent contemporary specimen of this aircraft. The high fidelity model features high resolution PBR textures, unique and jarring soundpacks – utilising the new WWise sound engine, as well as a ultra-realistic flight model that makes you tighten your grip around the controller until your knuckles turn white.
Features:
• High fidelity 3d models with state-of-the-art high resolution PBR textures throughout the aircraft.
• Custom animations for all moving parts, including cables, wing-warping, down to the opening and closing of the exhaust valve of the cylinders of your engine.
• Super-realistic flight model created by aerodynamics expert Pamela Brooker. The model was meticulously compiled with the help of real-world data analysis and the study of numerous pilot reports. The included "R.I.P. Edition" of the Anzani-powered Blériot XI embodies the most realistic simulation experience.
• Included are two variants of the Blériot XI: the Anzani-(under)powered one that Blériot flew across the English Channel, as well as the more common Gnome-powered variant.
• Two custom sound effects, using the latest WWise technology for an immersive experience
• Documentation consists of a 20-page manual. As a bonus: a 39-page e-booklet about the history of this great flying machine, written by aviator Tom Harnish.