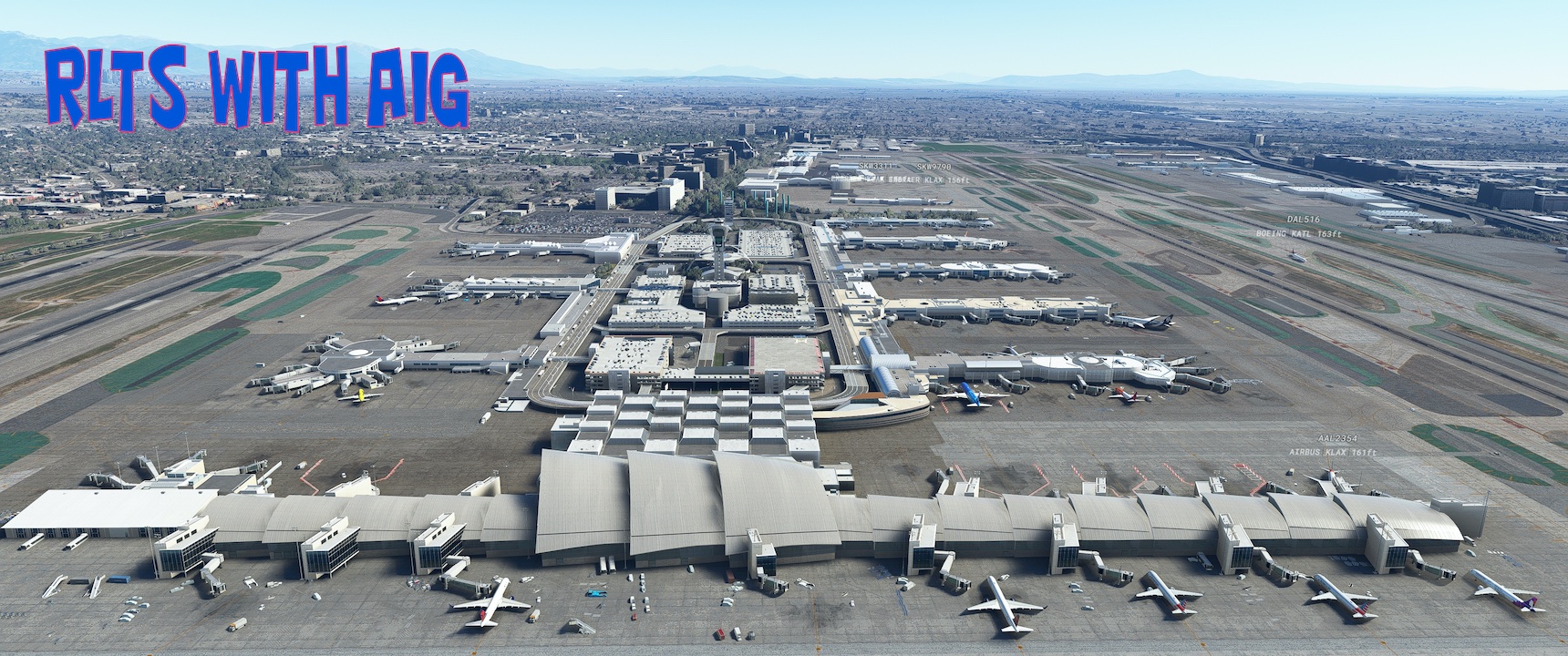 This is a new mod, with latest improvements and glitch repairs to the original RLTS Traffic 2021. Lite version has removed (no need for it anymore), but it has been replaced by RLTS modifications to the AIG pack. Zip file includes original AIG backups for the RLTS edits (only aircraft.cfg files). Also includes VMR file for vatsim.
How is RLTS Traffic updated?
Fixed new airliners icao_codes (no new liveries yet)
New attributes to landing speeds
New attributes to match airplane´s dimensions to right size gates
What is AIG supposed to do?
Why to use RLTS Perfect Traffic with AIG?
RLTS Perfect Traffic has almost 100% matches with live traffic data
RLTS has all the models AIG doesn't have
RLTS is used with live traffic only "real time online"
Every model you see in game with nametags, is from RLTS Perfect Traffic.
Live traffic has 100% real flights and RLTS covers almost all of them
RLTS has also business and GA traffic models, total of 32 models that work great with live traffic
Remember, RLTS have A330, A340, A220, B747 different variants, DC10, MD11…
Why use AIG with RLTS Perfect Traffic?
AIG is suppose to use with injection level 50
AIG is bringing more traffic to the airports and to the sky, but do not put injection limit over 50. Too much traffic kills immersion with waiting other aircraft to land and depart.
AIG injector works great with live traffic, they don't park in same gates etc.
How to use it?
Put "RLTS Perfect Traffic 2022" into the MSFS Community folder
Overwrite "aig-aitraffic-oci-beta" folder from zip to the community's "aig-aitraffic-oci-beta" folder.
Launch sim, but do not launch AIG Traffic controller
Make sure that you have this setting for traffic: REAL TIME ONLINE
Go to an airport
Wait for nametags to show for one minute.
Launch AIG Traffic controller with settings "auto inject with start" and with 50% injection level.
See how AIG models are lining up great with RLTS models.
ENJOY!
What will happen, when AIG is updating their pack with new models?
You can manually edit new aircraft.cfg, just delete icao_type_designator = XXX THAT XXX mark! For example icao_type_designator = MD11, delete MD11 and leave it blank.
AIG will not participate to live traffic then and only be used with offline injection traffic.
How to modify AI traffic experience?
Just try diffrent "injection level" settings. Find one that suits you!
Downsides:
AIG doesent have ATR and Dash series covered, so there is not so much extra traffic in local/minor airports. But live traffic is still working there with this combination of two great mods!
Known bugs:
Asobo hasn't fixed depart bug of live traffic: aircraft's (native and MDL) doesn't depart. We all hope Asobo fixes that in near future.
AIG offline aircraft don't follow "rules of that time", for example if live traffic is arriving from north because of the wind, AIG models still depart to the north against the live traffic aircraft. But AIG models are lining up with RLTS live traffic arrivals nicely. Problem is departs only. But not a big deal looking at the big picture.
MSFS2020 ATC can't handle traffic being too large, so if that happens, lower you injection level.
RLTS hopes you to give money to charity: